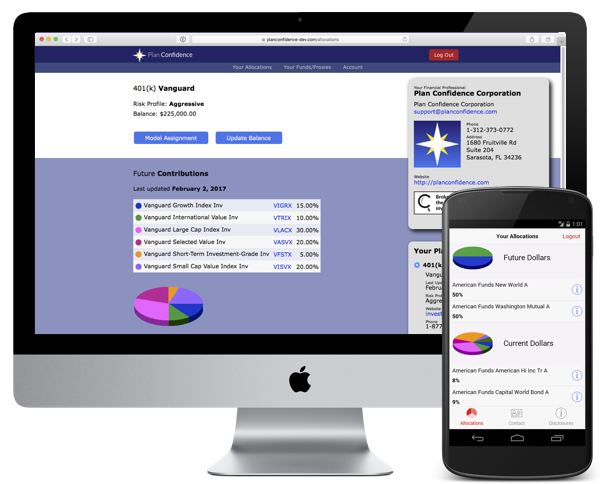 Expert advice for your retirement dollars
Many Americans are not confident in where to invest their retirement dollars. That is why we created Plan Confidence!
We created Plan Confidence with you in mind. For less than a fancy latte per week, we will provide you with customized advice on how to invest your money in your plan for only $25 month!
Questions?
Contact us to get any of your questions answered about this service.
Sign up and get confident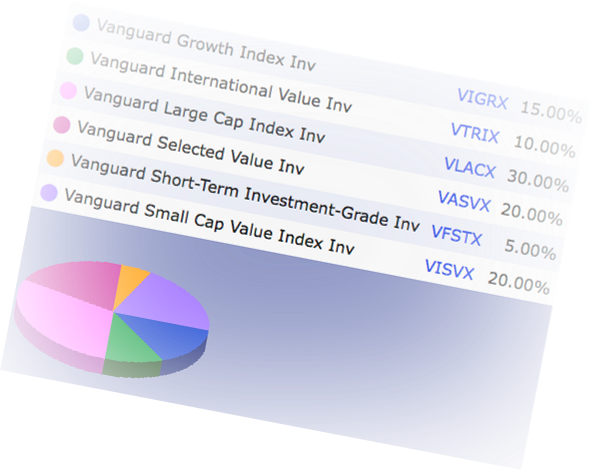 No more guesswork
Plan Confidence™ carefully evaluates all the funds available in your particular plan and determines how much you should invest in each fund based on your personal risk profile.
Simple terms
Simple flat $25 per month for any plan
No long term contracts
Cancel any time for any reason
Any plan
It doesn't matter if you work for a fortune 500 company or a small dental office. If your company's plan isn't in our database, we can easily add it when you sign up. It doesn't matter if you are just starting with a small balance or if you are getting ready to retire.
Want advice on multiple plans? No problem. You can even have different risk tolerances and goals for each plan!
Advice you can trust
Your plan fund options are professionally evaluated by Kevin T Clark, RF™. Kevin is a financial professional and Registered Fiduciary™ who started in the industry in 1997.